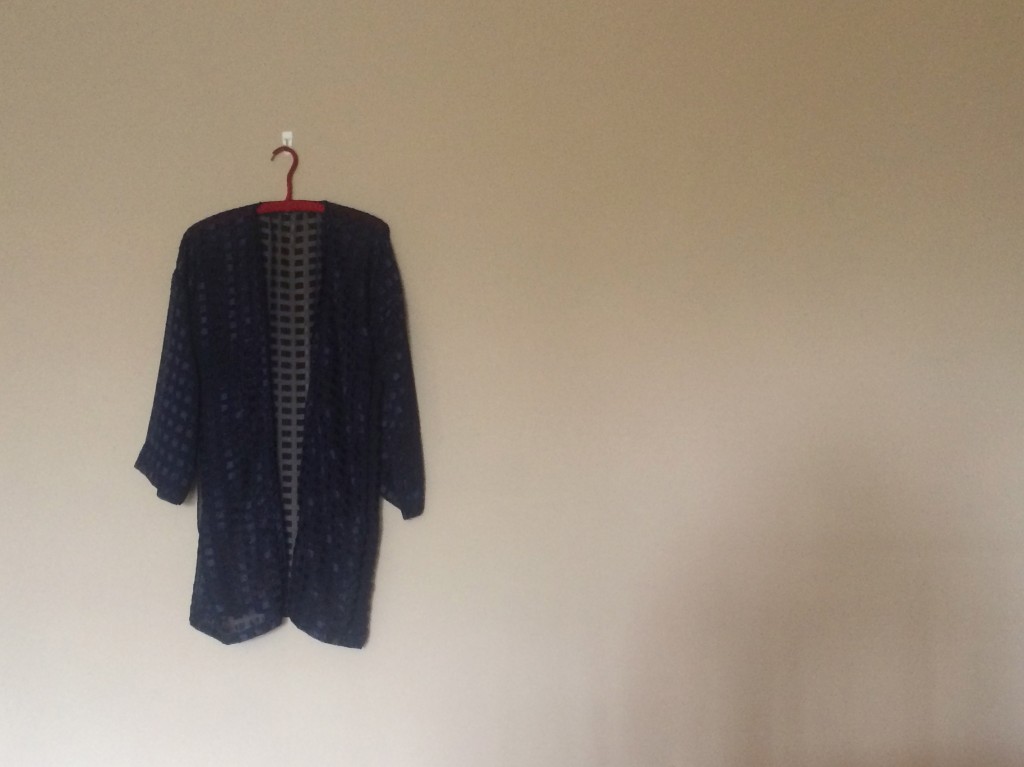 I took a couple hours yesterday to turn the blue "novelty chiffon" I picked up last week into an easy kimono.
I had two yards so I cut it up into 6 rectangles. The back, 2 fronts, 2 sleeves, and a neckband that isn't pictured here, and that I ended up not adding.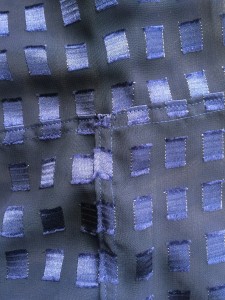 The shoulders and sleeves are flat felled seams.
And the side + underarm seam are french seams.
For the fronts and the bottom hem I did a 3/4 inch rolled hem and top stitched both edges.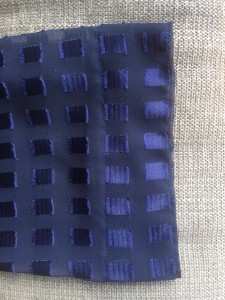 And I did 2 1/4 inch deep cuffs, again with stitching at the top and bottom edges.
I'll love this piece as something to throw on, but it was kind of a pain in the ass to sew. I forgot how exactly how fast kimonos are, I think this project took 2 1/2 hours from start to finish, and how much I love wearing them.
So now I have a dress, a sweater, and a kimono, but I plan on spending the next couple days editing this month's book chapter, and busting out some more clothes. I can't quite believe it's already the 27th.