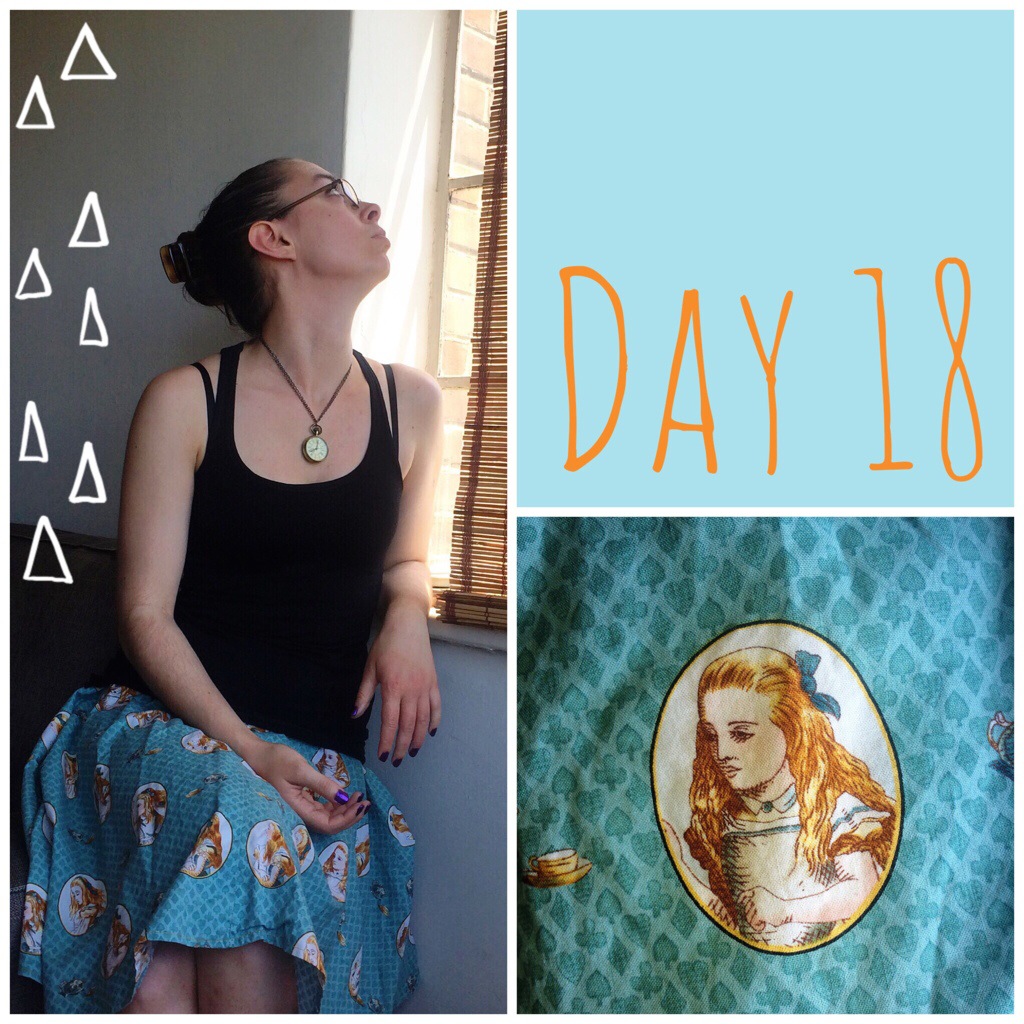 I haven't worn this skirt yet, but it was one of the self-made pieces I started this project with.
It's got different portraits of Alice from Alice in Wonderland all over it, along with tea pots & tea cups.
I don't wear it often because it takes a certain mood to pull off, but when I do it always makes me smile.
Since today is an editing & writing kind of day, I figured it was a perfect day for a little bit of whimsy.