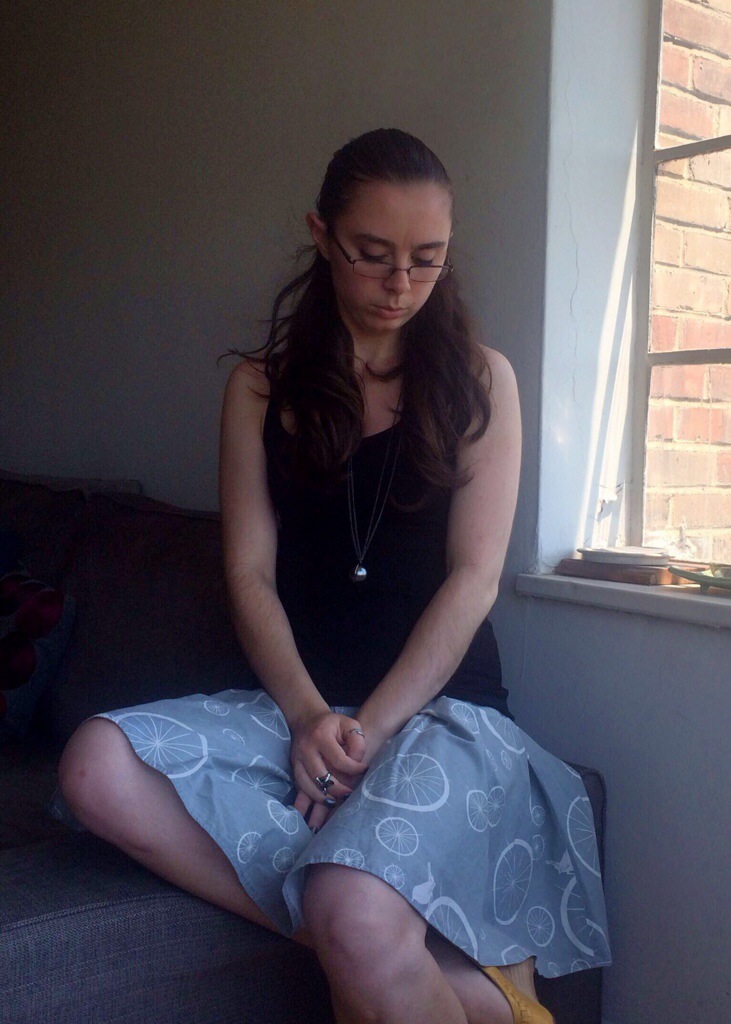 Day two is one of the four self-made skirts I had before this project started, and a basic black tank top.
I didn't  realize how well a tank top could fit until I made this one. I figured a tank top, was a tank top, was a tank top, but I guess not.
Which is getting me excited about perfecting this pattern, and experimenting with finishings & fabrics.
The shoes are Seychelles and I picked up the jewelry here and there.
I'm liking the lighting in this photo better, but I'm not sure how I feel about being seated.
Keeping it simple for today, though I might grab the blue kimono or maybe the jade sweater on the way out.