Sweaters!
I've been knitting sweaters!
This is a rather large deal since I usually knit complex lace shawls, and don't remember the last time I finished a sweater.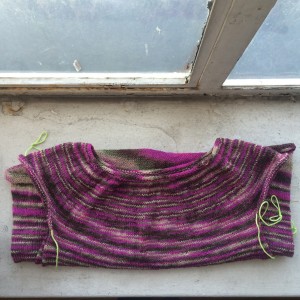 The first is a sweater-dress, it was intended to be a tunic. But I kept knitting until I ran out of yarn, and it ended up more dress length than tunic length (oops).
I just need to finish off the armholes, weave in the ends, and wash it. yay!
The colors aren't really my thing, and I'm wondering if I want to over dye the whole sweater. I'm just not sure I'd ever wear a pink/brown/beige/green variegated sweater-dress. Plus there's some pretty funky pooling.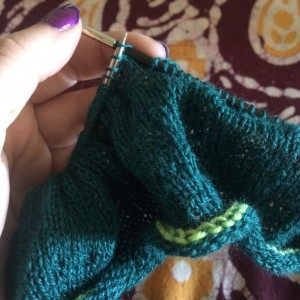 The second is a beautiful jewely green tunic (for real this time). I just finished creating the armholes, and am working my way down the torso. Absolutely adoring the color, and can't wait to wear it!
Sweaters! I am knitting them!