I'm beginning to formulate a sewing plan.
I spent yesterday diving through my fabric stash, and took a slight detour through the garment district to pick up some fabric I saw the other day.
 From the fabric stash:
: a beautiful medium weight cotton (it's actually an old sheet) that I want to turn into a wrap skirt.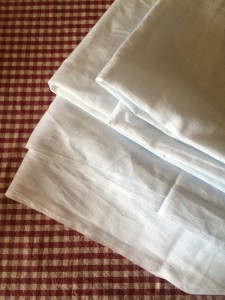 : a super simple very light weight cotton that I'm planning on making into an over-shirt that I can throw on throughout the summer. I have a similar shirt in my current wardrobe that I'll probably pattern for this project.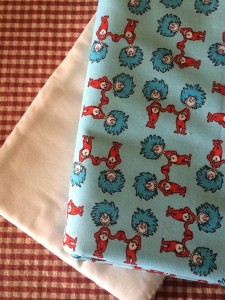 : Thing 1 and Thing 2, which totally needs to become a playful dress of some sort. I even have a lining fabric all ready to go!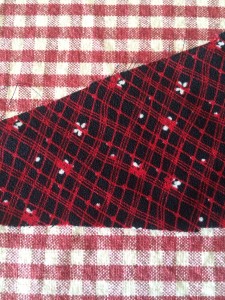 : and an awesome black & red print I inherited. It lightweight & very drapy, I think it might be a rayon. I want to do some sort of draped maxi skirt (maybe dress?) that plays with the print without going too crazy. I think it would be easy for this print to get overwhelming.
From the garment District: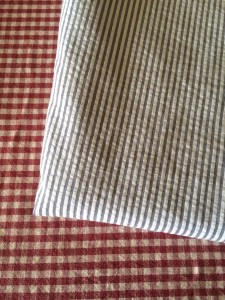 : white & grey striped cotton seersucker that will become a light summer dress.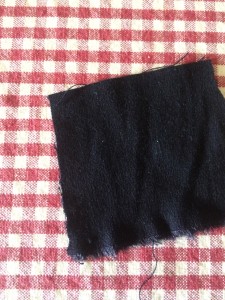 : and a swatch of a basic black cotton jersey. My current wardrobe consists mainly of cotton tank tops & jeans. So I'll pick of a yard or two of this to make some camis and tanks. I've decided I definitely want those in my wardrobe, but probably not as many as I currently have.  (& I'll start tackling jeans sometime soon.)
One thing I'm noticing as I sort through fabrics is I'm generally drawn to lighter colors when I'm fabric shopping, but if you look at my current wardrobe I mostly wear dark black & blues.
I'm not sure why this is. Maybe it's because brighter bolts of fabric jump out on a wall of fabric? Or because black fabrics have a tendency to be clustered in one hard to reach corner of the fabric shelf?
And I'm not sure how this will play out. Will I suddenly have a brighter wardrobe? Or will I eventually remember to look at the darker fabrics when I go shopping? It'll probably be a bit of both.
But I'm interested in seeing how this plays out.
Why is the fabric I tend to buy different than the fabric I tend to wear?
(and I bet I'm not alone in this.)