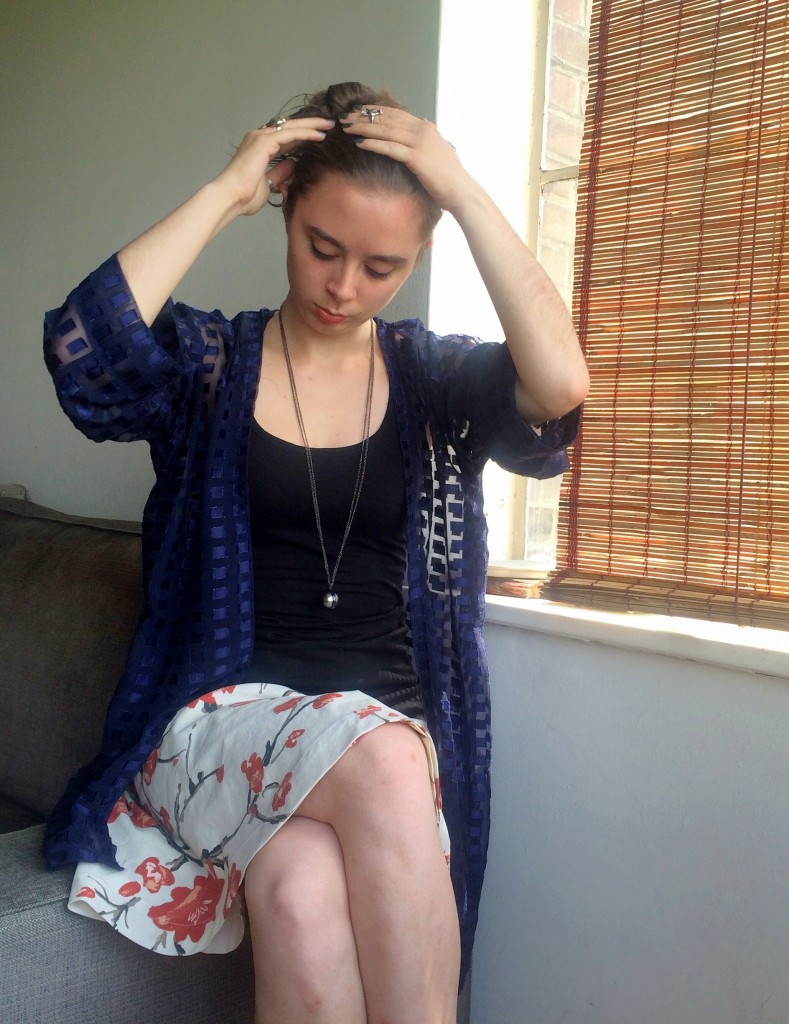 The black tank top, the blue kimono, and a new cherry blossom wrap skirt. I remembered to pull my hair back today, but didn't remember my glasses…
and I might be a little bit obsessed with this kimono…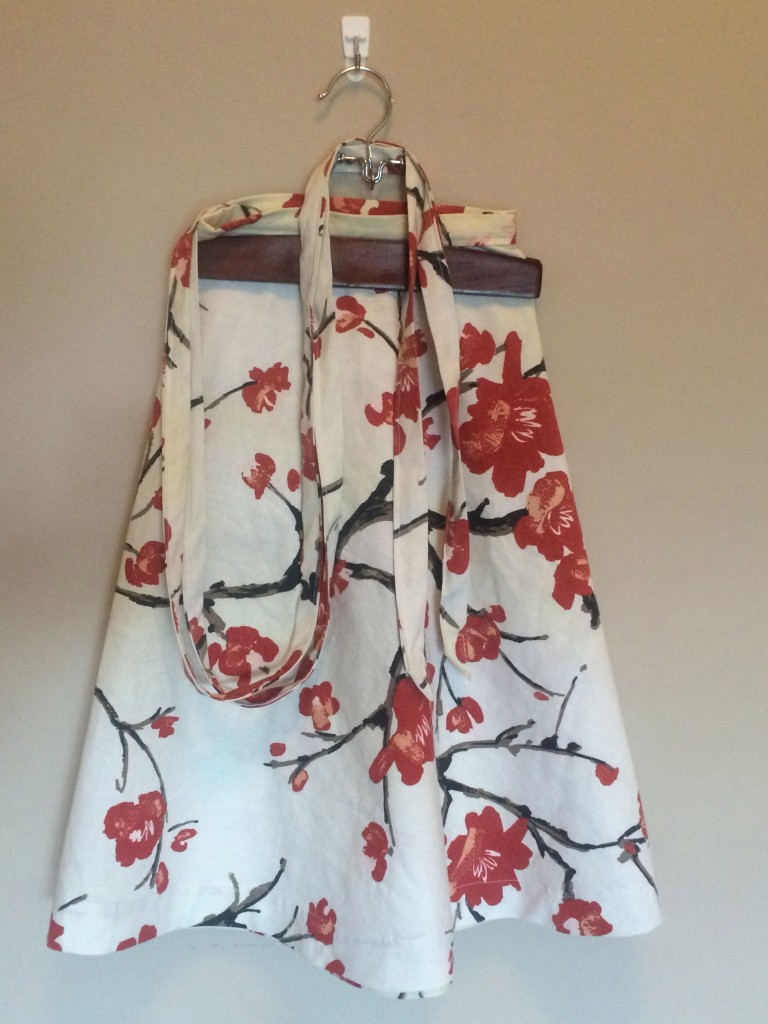 The skirt is new, it's a super simple wrap skirt.
The pattern is just a half circle with a waistband and long ties, a deep hem.
I wanted something that would be simple to make, easy to wear, and would really show off the cherry blossom print.
The fabric is actually an old cotton sheet that I've had in my fabric stash for ages.
Final verdict: love it.