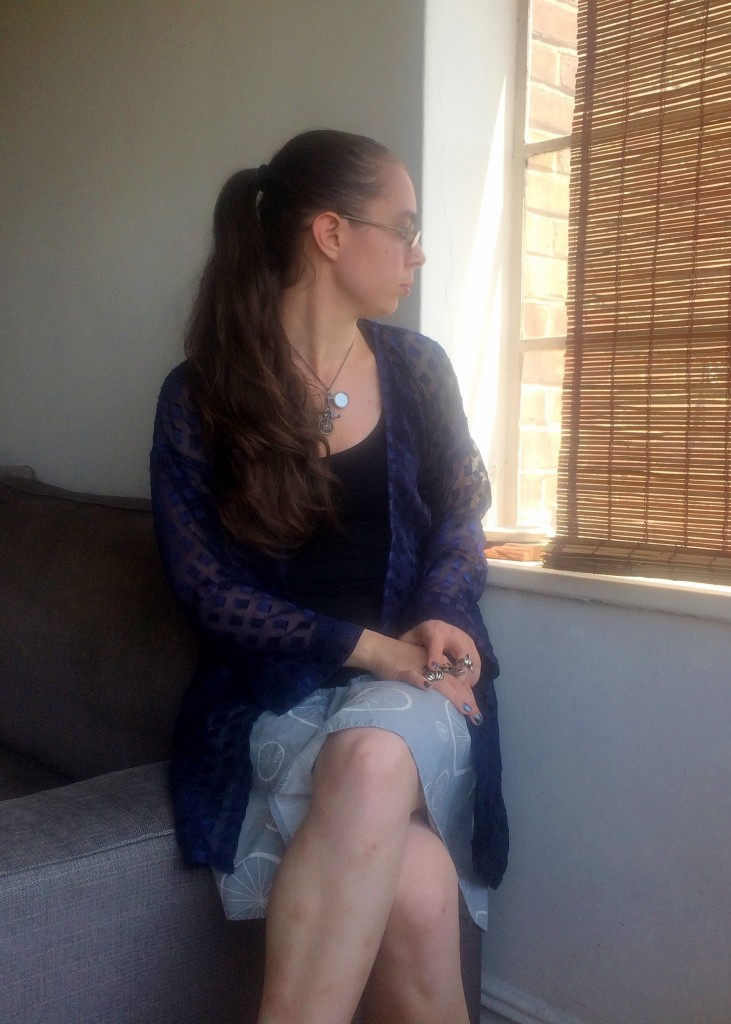 The blue kimono, one of the original skirts, and the black tank top. Plus rings and my bicycle-clock necklace.
This tank is certainly getting a lot of wear, thankfully it dries quickly, and I have plenty of Soak (a gentle detergent, perfect for hand-washing.)
I have some more jersey, so I plan on working up another tank top or two tonight. I know I've said this before, but I'm super excited about being able to come up with a perfect tank pattern.
Also, since I figured out yesterday that I much prefer wearing separates, I've stopped planning dresses to make, started designing & thinking about making separates, which has me feeling much better about this project again.
I don't know where I got the idea to focus on sewing dresses, since I didn't regularly wear them in my previous wardrobe…
Maybe it's a lot like how the fabric I gravitate towards buying, is different from the fabric I like wearing.